Say hello to the two new additions to the family: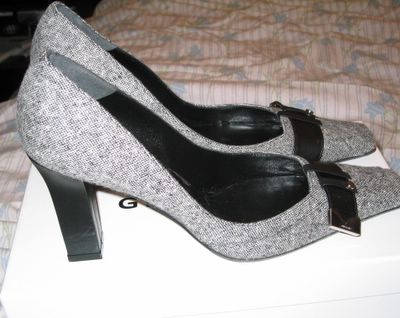 Ginny
This is Ginny. Lrudlrick surprised me with Ginny. Hubby felt guilty for scolding me unnecessarily. He came home with these beauties. Just in time for the fall.
They fit my work personality to a tee. Sure they are a bit on the pricey side but it's a timeless style shoe so they are definitely a keeper. Thank you, Lrudlrick. They are beautiful.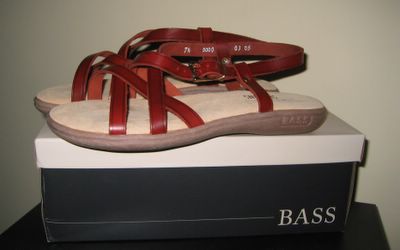 Jane
This is Jane. Jane is a present from my cousin Judy. After our weekend excursion, we made our way to the outlets at Lee and I found these pretty babies. Ok, they are a bit Jesus of Nazareth but they are super comfy and bring back fond memories of a road trip I took with my dad in the 70's. My dad wanted to take me to Disneyworld. It was a father daughter trip and I had a blast. I think my dad did too. Well, for the trip my mom bought me these cool funky sandals. I thought I was the prettiest thing in the world with those leather sandals. Well, sure enough at a hotel we stayed at on the way down the 95, I left my pretty shoes behind.
These shoes remind me of that trip and although I won't be able to wear them at work, these babies have become my uniform in the weekends. Thanks again, Judy.