I just met the only man in NYC who can get away with a seersucker baby blue suit.
I know it's the style for the metrosexual right now but by the looks of the guy this suit had to be vintage.
Too bad I didn't have my camera.
You rock it, Seersucker suit guy.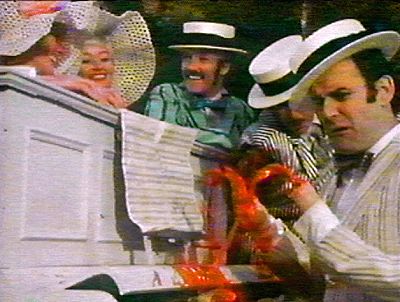 Monty Python's Sam Peckinpah's 'Salad Days'